Description
LOOK COOL AND STAY COOL
FORM & FUNCTION FUSED TOGETHER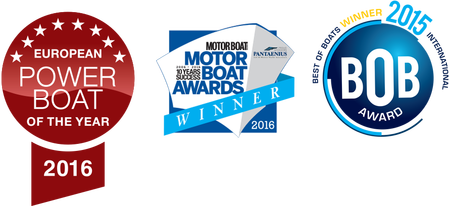 Look cool and stay cool. Why let extreme hot weather curtail your boating enjoyment? Now you don't have to with Axopar's smart-thinking 28 T-Top.
Sometimes having too much sun can be as unpleasant as not having enough, and Axopar thought about that when they designed the smart-thinking T-Top with large, canvas roof shade, mounted to a sturdy & permanent metal frame.
A highly versatile, multi-purpose, walkaround sports cruiser, form & function have fused together to create the Axopar 28 T-Top version, successfully screening the front and rear passengers from the less pleasant effects of too much sun.
Knowing you and your guests can now spend even more time on the water means the toilet and wash-hand basin and top-loading fridge options, for example, are the kind of useful upgrades Axopar offer to make life afloat that little bit more civilized.
Ideal for those who live too far away from their boat to want to return home each night or perfect for those impromptu weekends away with your spouse or partner – our Aft Cabin option allows comfortable overnight sleeping accommodation for two, with the same space doubling as significant extra stowage capability, when not in use.
For day long hospitality from a dedicated drinks serving area, our fully plumbed-in wet bar module is a clever touch that's bound to impress your friends with an end-of-day sundowner, or day-long supply of your favourite ice-cold beer!
Celebrate your time afloat with the smart-thinking Axopar T-Top.
Brabus Trim Package, Miami Blue Hull Color, Aft Cabin. Contact for more information!